Project Loom has made it into the JDK through JEP 425. It's available since Java 19 in September 2022 as a preview feature. Its goal is to dramatically reduce the effort of writing, maintaining, and observing high-throughput concurrent applications. Essentially, a continuation is a piece of code that can suspend itself at any moment in time and then it can be resumed later on, typically on a different thread. You can freeze your piece of code, and then you can unlock it, or you can unhibernate it, you can wake it up on a different moment in time, and preferably even on a different thread. This is a software construct that's built into the JVM, or that will be built into the JVM.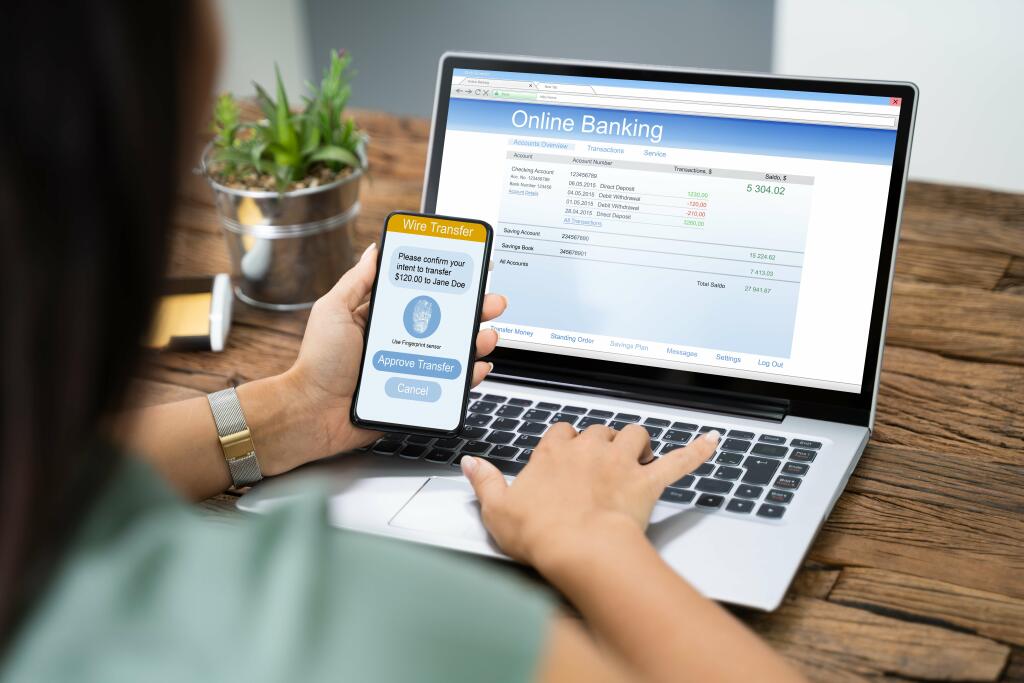 As we will see, a thread is not an atomic construct, but a composition of two concerns — a scheduler and a continuation. The Loom project started in 2017 and has undergone many changes and proposals. Virtual threads were initially called fibers, but later on they were renamed to avoid confusion. Today with Java 19 getting closer to release, the project has delivered the two features discussed above. Hence the path to stabilization of the features should be more precise. Structured concurrency aims to simplify multi-threaded and parallel programming.
I expect most Java web technologies to migrate to virtual threads from thread pools. Java web technologies and trendy reactive programming libraries like RxJava and Akka could also use structured concurrency effectively. This doesn't mean that virtual threads https://globalcloudteam.com/ will be the one solution for all; there will still be use cases and benefits for asynchronous and reactive programming. This is still work in progress, so everything can change. I'm just giving you a brief overview of how this project looks like.
Where is Loom used?
Preview releases are available and show what'll be possible. In the second variant, Thread.ofVirtual() returns a VirtualThreadBuilder whose start() method starts a virtual thread. The alternative method Thread.ofPlatform() returns a PlatformThreadBuilder via which we can start a platform thread. Blocking operations thus no longer block the executing thread. This allows us to process a large number of requests in parallel with a small pool of carrier threads. In our case, we want to group all virtual threads created when running a Node, so that it can be cleanly shut down.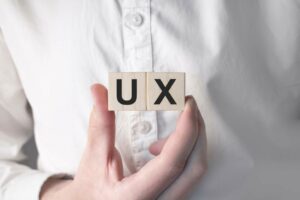 Providing an orderly way to stop a service is not only good practice and good manners, but in our case, also very useful when implementing the Raft in-memory simulation. While virtual threads won't magically run everything faster, benchmarks run against the current early access builds do indicate that you can obtain similar scalability, throughput, and performance as when using asynchronous I/O. With Project Loom, we also get a new model named "Structured concurrency" to work with and think about threads. The idea behind Structured concurrency is to make the lifetime of a thread work the same as code blocks in Structured programming. For example, in a Structured programming language like Java, If you call method B inside method A then method B must be finished before you can exit method A. The lifetime of method B can't exceed that of method A.
Scale Java Threading With Project Loom
The run method returns true when the continuation terminates, and false if it suspends. The suspend method allows passing information from the yield point to the continuation , and back from the continuation to the suspension point . A thread is a sequence of computer instructions executed sequentially.
In between calling the sleep function and actually being woken up, our virtual thread no longer consumes the CPU.
Once we reach the last line, it will wait for all images to download.
To cater to these issues, the asynchronous non-blocking I/O were used.
The alternative method Thread.ofPlatform() returns a PlatformThreadBuilder via which we can start a platform thread.
It's just a different API, it's just a different way of defining tasks that for most of the time are not doing much.
Since then and still with the release of Java 19, a limitation was prevalent, leading to Platform Thread pinning, effectively reducing concurrency when using synchronized.
Especially when you look at earlier examples like this one, where you could use CompletableFuture.stream. Those methods are no longer available, so we have to do something else. Spring Runtime offers support and binaries for OpenJDK™, Spring, and Apache Tomcat® in one simple subscription. After plenty of trial and error, I arrived at the following set of Linux kernel parameter java loom changes to support the target socket scale. Microsoft Azure supports your workload with abundant choices, whether you're working on a Java app, app server, or framework. QCon Plus is a virtual conference for senior software engineers and architects that covers the trends, best practices, and solutions leveraged by the world's most innovative software organizations.
Will your application benefit from Virtual Threads?
JVM, being the application, gets the total control over all the virtual threads and the whole scheduling process when working with Java. The virtual threads play an important role in serving concurrent requests from users and other applications. Another question is whether we still need reactive programming. If you think about it, we do have a very old class like RestTemplate, which is like this old school blocking HTTP client. With Project Loom, technically, you can start using RestTemplate again, and you can use it to, very efficiently, run multiple concurrent connections. Because RestTemplate underneath uses HTTP client from Apache, which uses sockets, and sockets are rewritten so that every time you block, or wait for reading or writing data, you are actually suspending your virtual thread.
A fiber would then have methods like parkAndSerialize, and deserializeAndUnpark. One of Java's most important contributions when it was first released, over twenty years ago, was the easy access to threads and synchronization primitives. Java threads provided a relatively simple abstraction for writing concurrent applications. A mismatch in several orders of magnitude has a big impact. Is it possible to combine some desirable characteristics of the two worlds?
You can opt out of automatic supervision, but if you stick to defaults, it's simply not possible to use the API incorrectly . With Loom, you have to make additional effort to ensure that no threads leak. Plus, you might need to wrap the low-level API, just as we did using the Loom class. The main class defined in JEP 428 is StructuredTaskScope, which is quite low-level. It's easy to misuse it, and it requires calling its methods in a particular order and in correct contexts.
Many developers perceive the different style as "cognitive ballast". Instead of dealing with callbacks, observables, or flows, they would rather stick to a sequential list of instructions. It extends Java with virtual threads that allow lightweight concurrency.
Java News Roundup: JEP Updates for JDK 19, Project Loom, MicroStream 7.0, New Relic Java Survey – InfoQ.com
Java News Roundup: JEP Updates for JDK 19, Project Loom, MicroStream 7.0, New Relic Java Survey.
Posted: Mon, 02 May 2022 07:00:00 GMT [source]
As Java already has an excellent scheduler in the form of ForkJoinPool, fibers will be implemented by adding continuations to the JVM. The API may change, but the thing I wanted to show you is that every time you create a virtual thread, you're actually allowed to define a carrierExecutor. In our case, I just create an executor with just one thread.
While a thread waits, it should vacate the CPU core, and allow another to run. You can reach us directly at or you can also ask us on the forum. Deepu is a polyglot developer, Java Champion, and OSS aficionado.
What Are Threads In Java? What are Virtual Threads?
It is the goal of this project to add a public delimited continuation construct to the Java platform. Let's look at some examples that show the power of virtual threads. The new virtual threads in Java 19 will be pretty easy to use. Compare the below with Golang's goroutines or Kotlin's coroutines.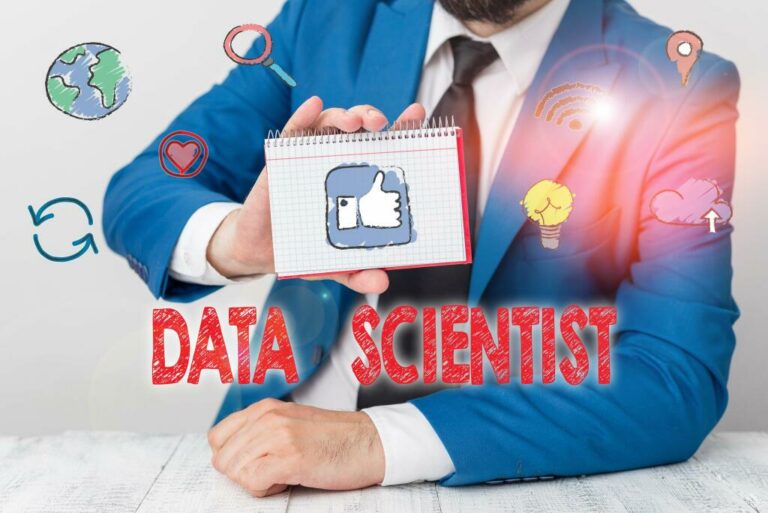 In asynchronous mode, ForkJoinPool is used as the default scheduler. It works on the work-stealing algorithm so that every thread maintains a Double Ended Queue of tasks. It executes the task from its head, and any idle thread does not block while waiting for the task. Instead, the task is pulled from the tail of the deque. A thread could be blocked from continuing if there is a delay in data to be read or written by an I/O task.
Exceptions and structured concurrency
However, the CPU would be far from being utilized since it would spend most of its time waiting for responses from the external services, even if several threads are served per CPU core. Anyone who has ever maintained a backend application under heavy load knows that threads are often the bottleneck. For every incoming request, a thread is needed to process the request.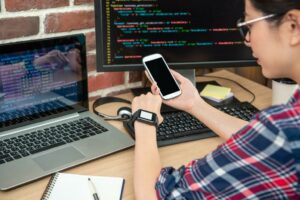 It turns out, these IDs are actually known by the operating system. If you know the operating system's utility called top, which is a built in one, it has a switch -H. With the H switch, it actually shows individual threads rather than processes. After all, why does this top utility that was supposed to be showing which processes are consuming your CPU, why does it have a switch to show you the actual threads? Another relatively major design decision concerns thread locals. Currently, thread-local data is represented by the ThreadLocal class.
Revision of Concurrency Utilities
However, those who want to experiment with it have the option, see listing 3. The answer to that has for a long time been the use of asynchronous I/O, which is non-blocking. When using asynchronous I/O, a single thread can handle many concurrent connections, but at the cost of increased code complexity.
In this post I'm going to share an interesting aspect I learned about thread scheduling fairness for CPU-bound workloads running on Loom. Virtual threads may be new to Java, but they aren't new to the JVM. Those who know Clojure or Kotlin probably feel reminded of "coroutines" (and if you've heard of Flix, you might think of "processes"). Those are technically very similar and address the same problem.
Native threads are kicked off the CPU by the operating system, regardless of what they're doing . Even an infinite loop will not block the CPU core this way, others will still get their turn. On the virtual thread level, however, there's no such scheduler – the virtual thread itself must return control to the native thread. To be able to execute many parallel requests with few native threads, the virtual thread introduced in Project Loom voluntarily hands over control when waiting for I/O and pauses.
Learn more about Java, multi-threading, and Project Loom
All these threads will be closed in parallel when we exit the scope. If the DB thread is closed first, the other threads have nowhere to write to before they are also closed. Project Loom allows the use of pluggable schedulers with fiber class.